During our recent UK Tour we visited Sunderland AFC and caught up with PFT Graduate Jacob Young. Jacob is currently in his first year as a scholar at the club and he took some time to speak with the players about his experiences so far and how he has gone about adjusting to life as a young professional footballer.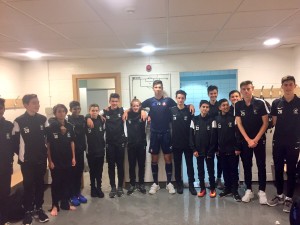 Which team do you support?
JY:  Sunderland A.F.C
Who is your favourite footballer and why? 
JY:  John Stones is my favourite because he's very calm and composed on the ball and I think I play football in a similar way to him
What has been your biggest achievement so far in your career? 
JY:  Signing for Sunderland.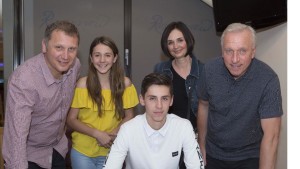 What do you enjoy most about playing football? 
JY:  I love how there's always new things to learn and to improve on. I also love the freedom that it gives you and how I'm able to express myself
You started at MLFC in 2009 with many players who are now professionals/scholars (Daniel De Silva, Tom Beadling, Kosta Sparta) What can you remember about the sessions?
JY:  The sessions were always very quick and intense because we all wanted to improve. There was always lots of talking and plenty of new things to take on board and try to improve on. I think the main thing I remember was how much I enjoyed those sessions and how much it helped me to be playing with older and more experienced players.
How do you think Pro Football Training and being coached by Barry and Mark has helped your development as a footballer?
JY:  Without Barry and Mark and Pro Football Training I wouldn't be the player or person I am today. They are a huge part of why I love playing football and why I'm always wanting to improve. A lot of the session were ball orientated and helped to improve the technical side of my game. Both Mark and Barry have a very high level of coaching and the enthusiasm they show is unreal. They created such a positive environment for me to improve and they continue to encourage me to be the best I can be.
Is there any advice you can give young players in Australia about moving overseas for football? 
JY:  For any young footballer to move overseas from Australia is a big move. I left home when I was 15 but it didn't happen overnight. Being patient and working as hard as you can is all you can do so don't get ahead of yourself.
What is the difference about playing football in England compared to Australia? 
JY:  The intensity and pace in England is on another level compared to Australia. Back in Perth it's quite relaxed but over here everyone is in your face and it can get the better of you if you switch off only for a second. It's tough but I think over time you learn to embrace it.
What is your pre-match routine? 
JY:  Few hours before the game I watch videos of defenders like Rio Ferdinand and John Terry and try to visualise the type of game I'm going to play. Then I go to the changing room and put my shorts and socks and training top on then go to the gym to foam roll and stretch to loosen off. I also go into the green gym (a room with artificial grass) and do some fast feet and to do some keepie-uppies to get a feel for the ball. Then back to the changing room to get all my kit on and my boots and listen to the game plan from the coaches then out to the pitch for the warmup
How often to you train each week?
JY:  We train everyday except Monday, but I like to do extra on my day off
How did the Pro Football Training UK Tours in 2011 and 2012 help your career?
JY:  The two tours to England were real eye opening. We were basically living like professional footballers the whole time we were there and it made me realise that that's what I wanted to do. They helped me to see what I needed to do to make sure I got myself the opportunity to become a footballer. I still refer to my journals!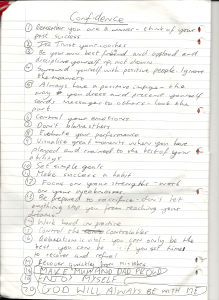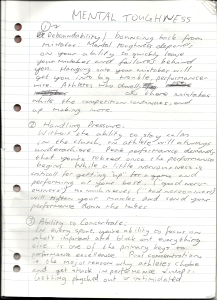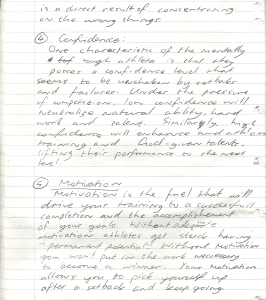 What boots do you wear? 
JY:  Adidas X 16 (all black)
Your family have obviously had a huge impact on your career. What advice would you give to parents (and sisters!) who want to help their son to become the best they can be?
JY:  A big reason I'm where I am today is because my parents supported me with whatever decision I made and they've always believed in me. They never forced me to play football, it was my decision. The only thing they ask of me is to work hard and do the best I can. I think the best advice I can give to parents is to be supportive of their son/daughter's dreams and decisions as long as they're working hard and doing their best.
What would you like to be doing 10 years from now? 
JY:   10 years from now I'll be 26 and I'll be captain of a Premier League team as well as captain of the Australian national team and playing Premier League football week in week out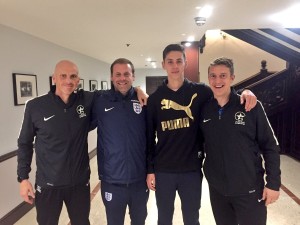 Thank you Jacob, keep working hard and make everyday your masterpiece!