Pro Football Training Graduate, Kosta Sparta is currently enjoying his first year at Reading FC. His journey has been inspirational to others who wish to replicate his integrity and desire to be the best he can be.
PFT: Which team do you support?
KS: Reading FC and AC Milan
PFT: Who is your favourite footballer and why?
KS: Luka Modric because I love his style of play and the way he gives 100%. He is also brilliant at defending and at the switch a flick can attack quickly. He also creates lots of chances for his team mates. He is one of my idols.
PFT: What has been your biggest achievement so far in your career?
KS: Signing my contract with Reading FC.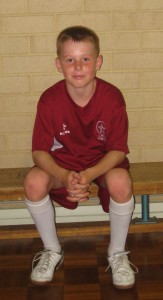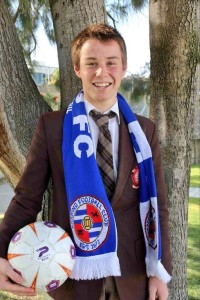 PFT: What do you enjoy most about playing football?
KS: I really enjoy playing the game, learning new things everyday, mentally and physically but especially winning. Winning at this stage of my career is everything to me and puts a big smile on my face.
PFT: You started at MLFC in 2009 with many players who are now professionals/scholars (Daniel De Silva, Tom Beadling, Jacob Young) What can you remember about the sessions?
KS: I remember how much fun and energetic Mark was. The training sessions were not only good fun but helped me improve as a player and a person everyday. I enjoyed the different sessions he came up with. But what I remember most was waking up on MLFC training days and it was the only thing I looked forward to the whole day.
PFT: How do you think Pro Football Training and being coached by Barry and Mark has helped your development as a footballer?
KS: They helped in many ways. They taught me good habits on and off the pitch such as when mistakes are made that they should be flushed away, to always to be the best I can be and to accept that I can only control the controllables. Mark and Barry were a huge reason why I wanted to keep on improving my skills so as to become a better footballer. I especially thrived on their encouragement and positivity. They were never negative and that was really important to me.
PFT: Is there any advice you can give young players in Australia about moving overseas for football?
KS: Where do I start ? There is so much involved but the most important thing is not to be afraid on the pitch or training days and to show them what you can really do. Don't get down when things don't go your way, you have to be patient, work your socks off and take every day as it comes.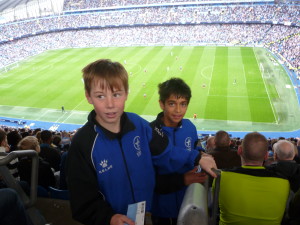 PFT: What is the difference about playing football at Reading FC compared to Australia?
KS: The intensity and pace is a lot faster than back in Australia and the competitiveness between the players to be the best on and off the pitch is also a massive aspect of English football. English football also tests your mental toughness to keep going when things don't go your way.
PFT: What is your pre-match routine?
KS: I get up and usually have three scrambled eggs on toast for breakfast to set me up for the day, I listen to music on the way to the game, then at the ground I do stretching and foam rolling to prepare myself physically for the match…I also visualize myself having a good game.
PFT: How often to you train each week?
KS: Everyday except Sundays which is a day off and Mondays which is usually an education day.
PFT: You did many 1on1's with Mark. What can you remember about the sessions?
KS: I loved them……I really looked forward to it. I remember every new session was a challenge which I relished.. I wanted to prove to myself that I was capable of completing the sessions he set out for me to the absolute best of my ability. Furthermore they were fun, high intensity and made me fitter.
PFT: How did the Pro Football Training UK Tours in 2009 help your career?
KS: In my mind the tour affirmed that I was more than capable of matching myself with the teams we played against, the tour gave me confidence to improve myself. It really made it clear that I wanted to come here and play football at this level.
PFT: What boots do you wear?
KS: Nike Mercurials or Nike Hypervenoms
PFT: Your family have obviously had a huge impact on your career. What advice would you give to parents (and sisters!) who want to help their son to become the best they can be?
KS: To be there for support in good times and bad, more so in bad times because there are moments when it does get really tough and having unconditional support from my family helped me to have the drive to keep going….They are my biggest fans and have always supported my decision to come over and follow my dream.
PFT: What would you like to be doing 10 years from now?
KS: To be playing professional football at the highest level in Europe and to represent my country.
All the best Kosta, we look forward to following your progress!