Pro Football Training are officially launching in the South West with Jack Eades as our Head of Football Development.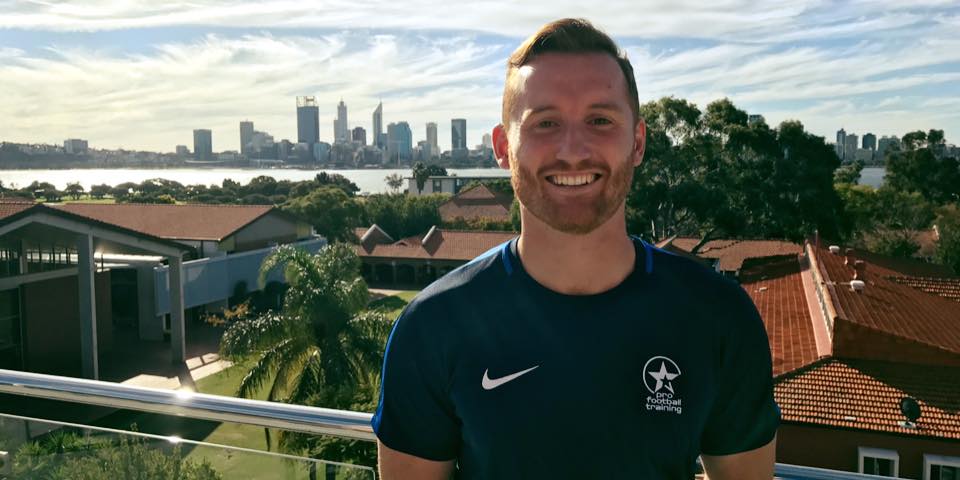 PFT Director Mark Lee is delighted with the appointment of Jack.
"it has always been a dream of Barry and I to have full time coaching staff. Moving into our 10th year we are thrilled to have Jack. I believe he is one of the best youth development coaches in Australia and look forward to seeing how much the game will grow in the South West under his guidance delivering the PFT Way"
Jack will be responsible for delivering our Programs across the South West Region, engaging with Players, Clubs, Schools and Parents.
PFT Director Barry Wood added.
"to have someone with Jack's experience in the South West represent our programs can only be a positive for the region. We look forward to engaging with as many clubs and schools as possible, empowering the children, coaches and parents in creating a special environment for them to grow their love of the game. Everyone is welcome at PFT and we look forward to seeing the game continue to flourish!!"
A former professional footballer Jack is excited to start his role with PFT.
"I'm thrilled to be coming on board with Pro Football Training as the Head of Football Development. It's a fantastic opportunity for me to grow and develop in a professional environment and offer some fantastic programs to the South West region."
If you would like to be coached by Jack contact:
southwest@profootballtraining.com.au
Jack Eades – 0405 473 696
Places are still available for our 4-Week Player Development Program, contact us now to register your child.
Our July Clinics, Goalkeeper Hub and Girls Programs will shortly be announced as well as many many more opportunities for the players, coaches, clubs and schools in the South West!
Who will you Become?
We look forward to welcoming you all along to Pro Football Training.