The Train Like A Pro program is back for 2018 and we are delighted to launch another venue so that all players have the opportunity to be Train with us.
The program is aimed at ALL players currently playing or looking to progress to NPL Level, Europe, Asia, US College System and potentially the professional game.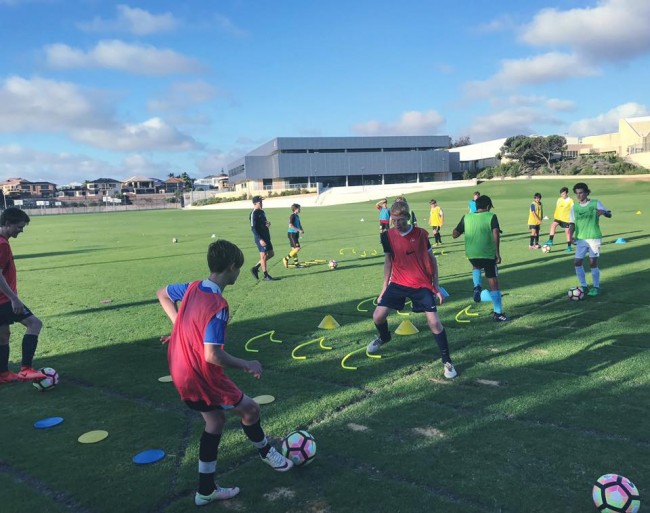 Following on from the recent Pro Football Training Tour in the UK, we have designed a program for players to experience a similar style and intensity to their counterparts in English clubs.
Scott Neville and Robbie Gaspar will be overseeing the program, bringing their extensive knowledge of the professional game both here in Australia and overseas.
The program will cover all aspects of player development including:
Position Specific Technical and Tactical Training
Mentoring on how to make the most of each day in order to reach your potential.
Football Fitness
Goal Setting and Health and Well-Being
Football Specific High Intensity Training Program
See below the program details and confirm registration of your child directly via email to pft@mlfc.com.au.
The program is open for all players born 2007 through to 2002.
Tuesday, 6th February to Tuesday, 10th April
Sacred Heart College, Hillarys
Time: 5.30pm to 6.30pm
Thursday, 8th February to Thursday, 12th April
Murdoch University Sport Fields, Murdoch
Time: 5.30pm to 6.30pm
Cost: $300 for 10 Week Training Program
Registration Information
Full Name
Date of Birth
Mobile Contact Details
Email Address
Existing Club
Any Existing Medical Conditions
Kindly share this information with others who you feel would benefit from this program.
At the End of Term 1 there will be a 3 day Training Camp held during the school holidays.
We look forward to seeing all the players on the training ground very soon.